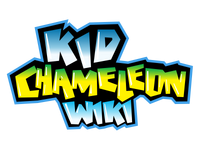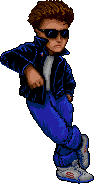 Welcome to Kid Chameleon Wiki
The comprehensive encyclopedia for Kid Chameleon
265 articles and 1,886 images uploaded since February 2008
Stage 1 • Stage 2 • Stage 3 • Stage 4
Big News
On August 11, 2018, speedrunner peaches made Kid Chameleon history by being the first person to beat the game's four bosses in under 27 minutes, with a time of 26:51. For now, it is the culmination of many years of hard work. Peaches did his first run of Kid Chameleon in July 2011, and has since broken the record countless times. His recurring presence at various speedrun marathons has played a major role in exposing Kid Chameleon to a broader audience. Kid Chameleon in 26:51 by peaches
News archive.
Featured Level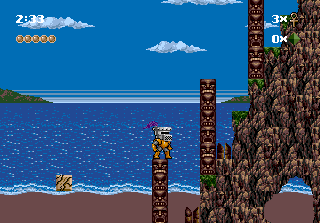 Knight's Isle
is an
Island
-themed level in the
second stage
of Kid Chameleon. Even if you haven't gotten this far in the game yet, you probably recognize it from the game's
intro
. Following the big adrenaline rush of platforms that is the end of
Devil's Marsh 2
, Knight's Isle presents a much more serene environment fit for exploration. Jump around in all the corners you can, and you still probably won't find one of the toughest secret areas to discover in the game.


Drop down after the first totem pole and jump to reveal a
Micromax
helmet which allows you to enter the hidden narrow entry underneath the spikes. Drop down and proceed to the left to behold a secret chamber full of
dragons
and totem poles! The far left side of the chamber contains some prize blocks camouflaged as rock blocks, and contain worthy treasures such as an
ankh
and a
coin
, among other things. As you reap your bounty, watch out for the darting blue
crab
below or he'll getcha!


There's also a little secret right after the hill. Smashing through the first column of rock blocks and going left leads to a hidden passage into the hill. There's not much in here: just a diamond and a telepad that places you near the end of the level.
Prizes: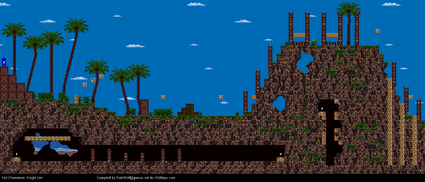 See Archive.
Featured Project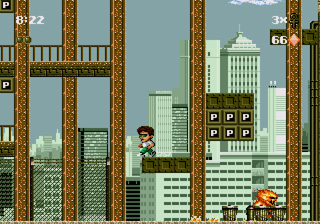 Designer: Drios1
Version: 1.3
Difficulty (1/10): 5
Time spent: 20+ Hours
Drios1 the newest member of the project page, who enters big with his first project Heady Metal's Revenge. In this project your going to see everything you would expect from an experience K-E user. A well thought out level design with in some some glimpse from the original level. These level can be quite challenging from time to time, but yeah. What would you else expect from a Kid Chameleon gamer. Despite the difficulty he is really fair with prices Ankhs, Coins and Diamonds with that you will get enough change to calmly explore each level to find more secret prizes. As form a new comer i am surprised to see there's also done Hex editing level names, type of enemies, new color palette's. Maybe one interesting thing to point out is, he is also using the unknown City theme which is in the ROM but never used in the original game. The last one new color palette's is something that really stands out on these projects, it always give you such cool gaming experience walking through these new levels. Now i haven't been playing this project that much, but i already have pretty good inside of what this project is going to be. A serious project with a good challenge from time to time. It's definitely something i would recommend to any Kid Chameleon gamer.
Download this patch. How to patch a ROM?
Agony Hike
Whildeside Woods 1
Agony Caldera 1
Helping Out